Over the past seven days there have been over 780 000 tweets sent that have included the hashtag #FeesMustFall. Just in the last hour, leading up to President Zuma announcing a 0% increase in university fees, there have been over 35 000 tweets sent with that hashtag. If you wanted to read all of them, you'd have to read at a rate of about 580 per minute. Clearly, it's impossible to keep up. Here's how to use Twitter's powerful Tweetdeck tool to 'filter the noise' and see only the most significant content when monitoring extremely busy hashtags like #FeesMustFall.
Tweetdeck allows you to setup any number of columns to monitor customisable streams of tweets, making it easier to be more in control of what you're gleaning from Twitter. Not only can you can set up columns to monitor specific users, lists you have created or subscribe to, search queries (including hashtags), trending topics and more, but you can also further refine these streams to be more relevant to your specific information needs / preferences.
Here's how to monitor the #FeesMustFall hashtag more effectively than just continuously scanning the Twitter search page:
Visit tweetdeck.twitter.com and sign in using your Twitter account: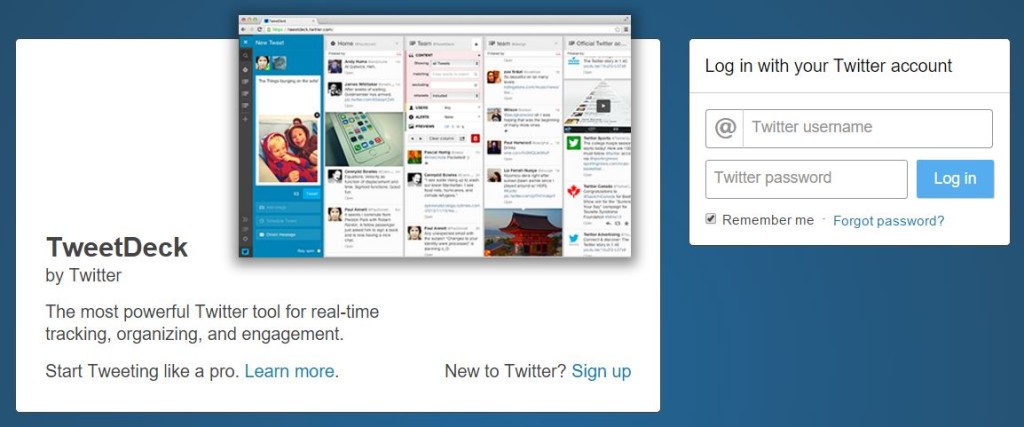 Click the + button to add a new column. Choose 'Search', enter #feesmustfall, hit enter and then click 'Add column'.
You'll now notice a (very busy and continuously updating) stream of tweets, with the latest appearing on top. You can click on the settings button (top right of the column) to further refine this stream in a number of useful ways, for example: 
Only see tweets from Verified Users
Only see tweets from members of a list (that you've created or subscribed to)
Only see original tweets (no re-tweets)
Only see tweets with images or videos or links
Only see tweets that include or exclude other hashtags or words.
Only see tweets that have been re-tweeted, replied to or favourited at least x times (you choose how many). This is a great way to only see the most compelling or popular tweets.
You may want to set up more than one column to monitor#feesmustfall for different purposes: for example one to monitor tweets that also mention a certain city or university, one to monitor only photos, one to monitor links that have been re-tweeted at least 50 times, etc.
In the example below, we've set up a column to only show tweets that mention #feesmustfall and have been re-tweeted at least 100 times:
Here's what that stream looks like right now: 
Tweets about #feesmustfall min_retweets:100

Thanks for reading! Please follow @socialweaverZA  on Twitter and connect with us on Facebook to get more tips for using social media more effectively.